Do They Look Real?
Team Sales
Stock MyJerseys
MyJersey Squared Premium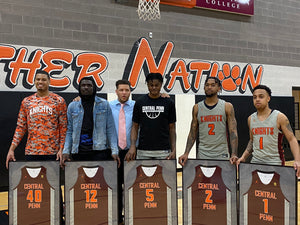 Senior Gifts
MyJerseys are extremely popular for Senior Gifts. Coaches won't have to order replacement jerseys for their sets. The order process is simple. Let us do all the work and honor your Seniors in a way they will always remember their playing days!
ANY. PICTURE.
We can turn ANY picture into a life sized, high definition, custom framed print! Yearbook photos, newspaper clippings, polaroids...we just need a picture of someone wearing the uniform to make a Custom MyJersey.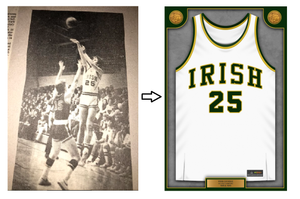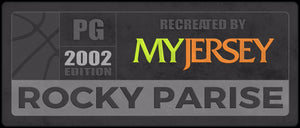 MyJersey Custom "TAG"
Our personalized "TAG" is included in every Custom MyJersey. It subtly displays the name of the athlete, their graduation year or accomplishment year, position and sport. The "TAG" is placed at the bottom right of the MyJersey.
Custom ICONS
Career accomplishment icons are available for any Custom MyJersey. They can commemorate any accomplishment, from championships, to All-State, to 1,000 point clubs.
Championship Commemoration
Did your team win a championship? We can commemorate that championship by including a digital copy of your actual medal in your design!
MyJersey Business
Own a business? We can make you a custom MyJersey based on your company's colors/logo! You pick the sport, we will make a draft and work together to make sure it's perfect.
High Definition Details
Even though MyJerseys aren't real jerseys, the meticulous details that go into the design make the "MyJersey Difference". From stitching, to silk, to mesh...these details trick the eye into thinking it's a real jersey.